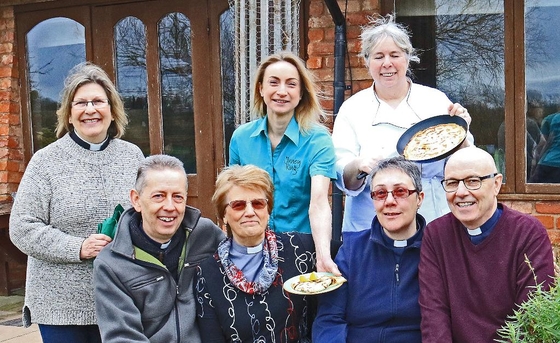 It's always a challenge getting people together when people are spread across the countryside but it's marvellous fellowship when it's achieved. This was certainly the case on Shrove Tuesday when members of all the parishes within the Bowbrook and Wychebrook group came together for Pancakes with the Padres. Thanks to the Jinney Ring craft centre restaurant (www.jinneyring.co.uk) many people met in the conservatory to enjoy traditional pancakes.
But that wasn't all. Aside from the marvellous fellowship, the profits from the event went to support the work of Bromsgrove and Redditch Welcome Refugees. It's marvellous that such a successful social event also has a Kingdom People side as we look to help our brothers and sisters who are less fortunate than ourselves.
The event is run each year so maybe if you missed it this year you could join in on Shrove Tuesday next year (13th February, 2018)? If you want to know what it's like, take a look at the pictures below – just one tip – never toss pancakes outside as the wind blows them away!