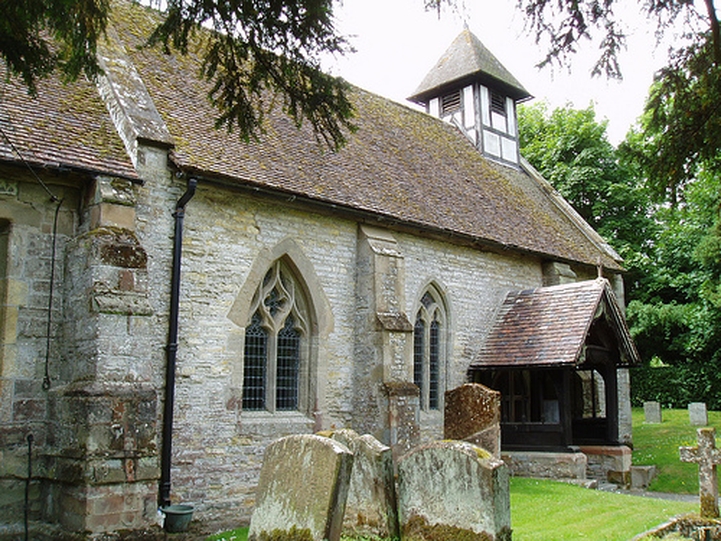 The Gunpowder Plot
Huddington has an association with the Gunpowder Plot through the previous inhabitants of Huddington Court (still occupied as a private residence) which is adjacent to Huddington Church. The story is a well known part of the nation's history but you'll find below some specific details relating to the Huddington part of this story.
Thomas Wintour (Winter)
Wintour was born around 1571 into a Worcestershire Catholic family. An uncle of his - a Catholic priest - was executed in 1586. Winter fought as a soldier in Flanders and France during the 1590s, and visited Rome in 1600.
By 1602 he was involved with his cousins Robert Catesby and Francis Tresham, and with Lord Monteagle, in discussions with the Spanish government about providing military help for English Catholics.
In early 1604 Wintour was among the first to be drawn into the Gunpowder Plot by Catesby. He was doubtful about its chances of success, but went to Flanders to find out if the Spanish would help. Whilst there he recruited Fawkes. Wintour was closely involved in all the subsequent preparations.
Wintour found out about the betrayal of the plot, from one of Monteagle's servants, and tried unsuccessfully to persuade the other conspirators to abandon it. After Fawkes' arrest, he fled London, and met up with the others at the Wintour family house at Huddington.
After a vain attempt to drum up support from local Catholics, Winter joined the other conspirators at Holbeach in Staffordshire. In the brief fight with the authorities on 8 November, he was wounded several times and captured.
Taken to London, he eventually provided the fullest account of the plot. He was tried on 27 January 1606, and executed in Old Palace Yard on the 31 January.
Robert Wintour (Winter)
Robert Wintour – Thomas's elder brother - was born around 1566. A devout Catholic with close connections to many other Catholic families, he inherited the family home of Huddington Court, Worcestershire, which was used to shelter a number of Catholic priests.
Sometime around January 1605 Robert was drawn into the plot, possibly because the conspirators needed more men to dig the tunnel under the House of Lords.
Robert did not stay with the other plotters at Holbeach in Staffordshire, for their final stand and was only captured in January 1606 at Hagley, Worcestershire. He was tried on 27 January, and executed in St Paul's Churchyard on the 30 January.